Peak Name: McGinty Mountain
Distance: 4.77 miles
Date: June 30, 2019
Summit: 2,156 feet
Since I had hiked both the Kanaka Flats Loop and Arrowmaker Ridge High Point the day before, I was looking for something a bit shorter. McGinty Mountain fit that requirements nicely. I convinced Dave to tag along for the hike. Drove out to Jamul, and pulled into the parking lot which was filled with about a half dozen cars. We grabbed our gear and head out onto the trail.
We began quickly climbing toward the false summit, passing three hikers who were training for an upcoming Sierra backup trip.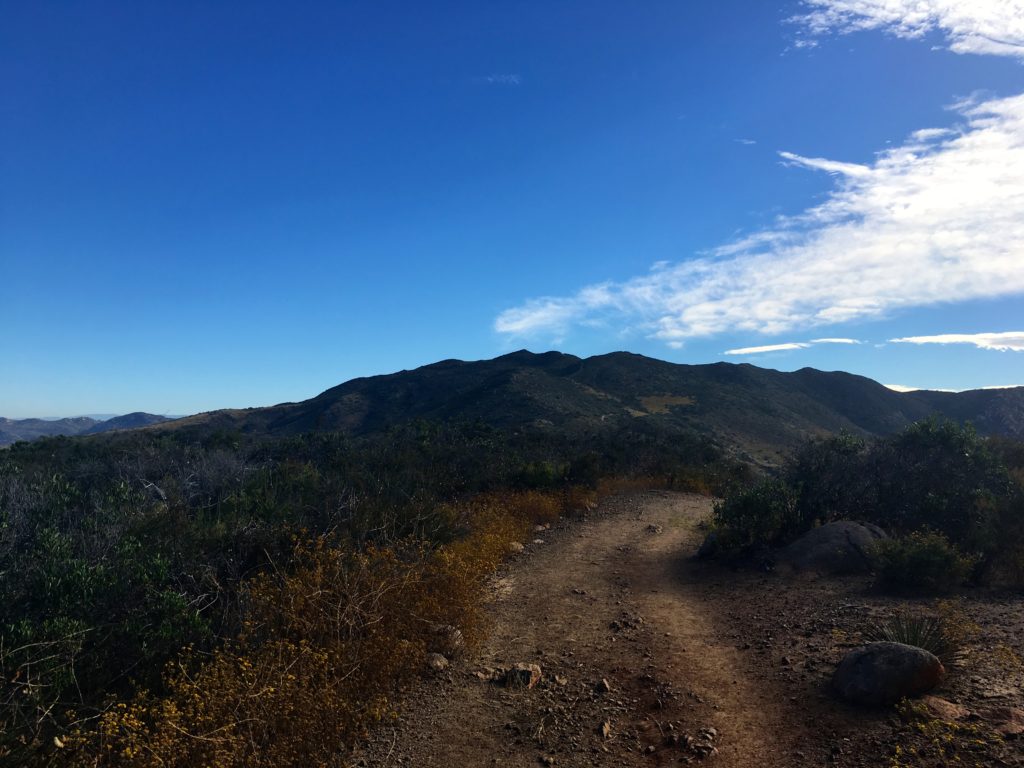 Soon the summit came into view and we continued our climb. I pointed out the abandoned mine across the divide.
Upon reaching the summit we meet two other hikers.
Unfortunately, flying termites were swarming about, so we grabbed a few photos and quickly headed back down.
The hike back to the car went quickly. Since we did it slightly faster than planned, it was too early for lunch, so a refreshing Jamba Juice filled in. This was peak #44 of the 100 Peak Challenge Reboot. Now to plan the hikes for the July 4th weekend…