My second summit of the day (Monument Peak was the first). Just up the road from the Monument Peak Trailhead is the trailhead to Garnet Peak. If you are looking for a longer hiking day, you could hike between them.
The trailhead is denoted by a metal pole, then heads off across a lovely forest meadow. After a bit, you will intersect with the PCT. It is here that the climb will begin in earnest.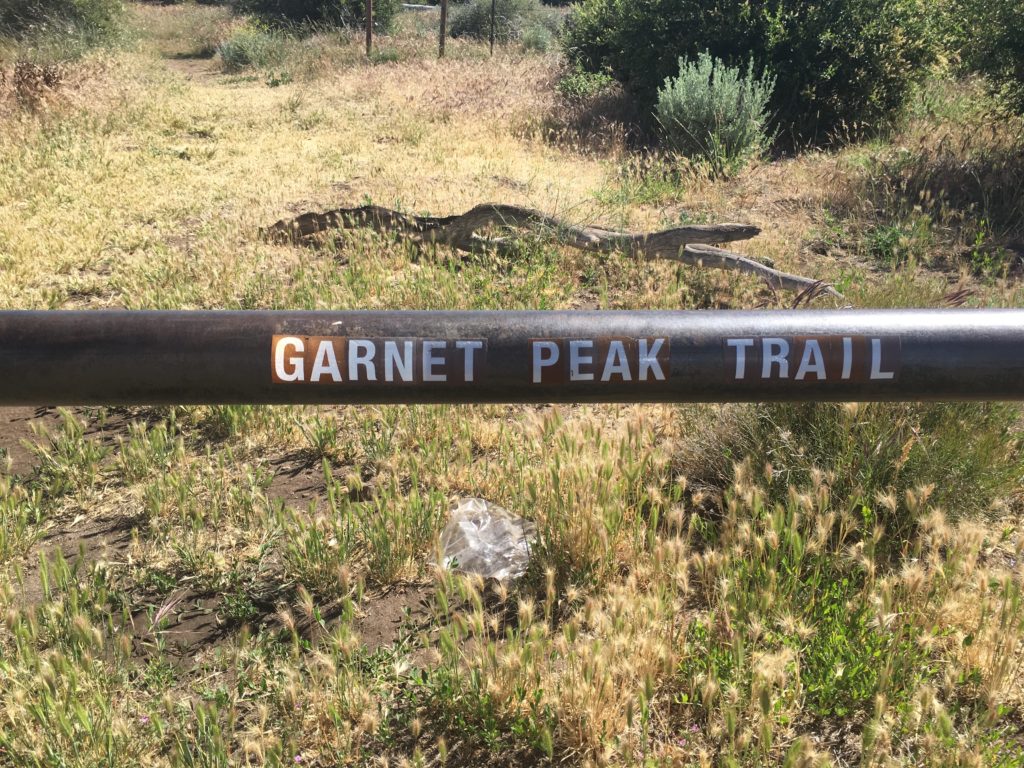 The trail works its way up the east and then north side of the peak, all the while your lungs remind you that you are not a sea level.
Once at the summit, you are rewarded with a sweeping view of Anza-Borrego.
On the way back I saw some 20 hikers making their way northward on the PCT for a day hike. We chatted for a bit and then went our separate ways.
---
I am an avid peak bagger, sometimes backpacker, and former sea kayaker living in San Diego. In 2019, I became the third person to complete the San Diego 100 Peak Challenge. Not stopping with that accomplishment, I set my sights on the harder San Diego Sierra Club 100 Peak list, which I completed in 2021. In addition, I have conquered several Six-Pack of Peaks challenges (SoCal, San Diego, and Arizona-Winter). Beyond attempting the San Diego Sierra Club 100 Peak list a second time, I am looking forward to exploring new summits and new adventures across the southwest.