The third summit of the day was going to be Sentenac Mountain, back near the Scissors Crossing. To reach this trailhead, I turned off the highway and began driving south into Plum Canyon. I kept right at the fork and soon found myself at the end of the road and ready to hit the trail.
The route to Sentenac starts along the California Riding and Hiking Trail. I followed it for about a quarter-mile or so before turning up a side canyon. Once I left the CRHT, the trail turned from sandy to rocky one. Soon I was clambering up dry waterfalls as I made my way up the canyon.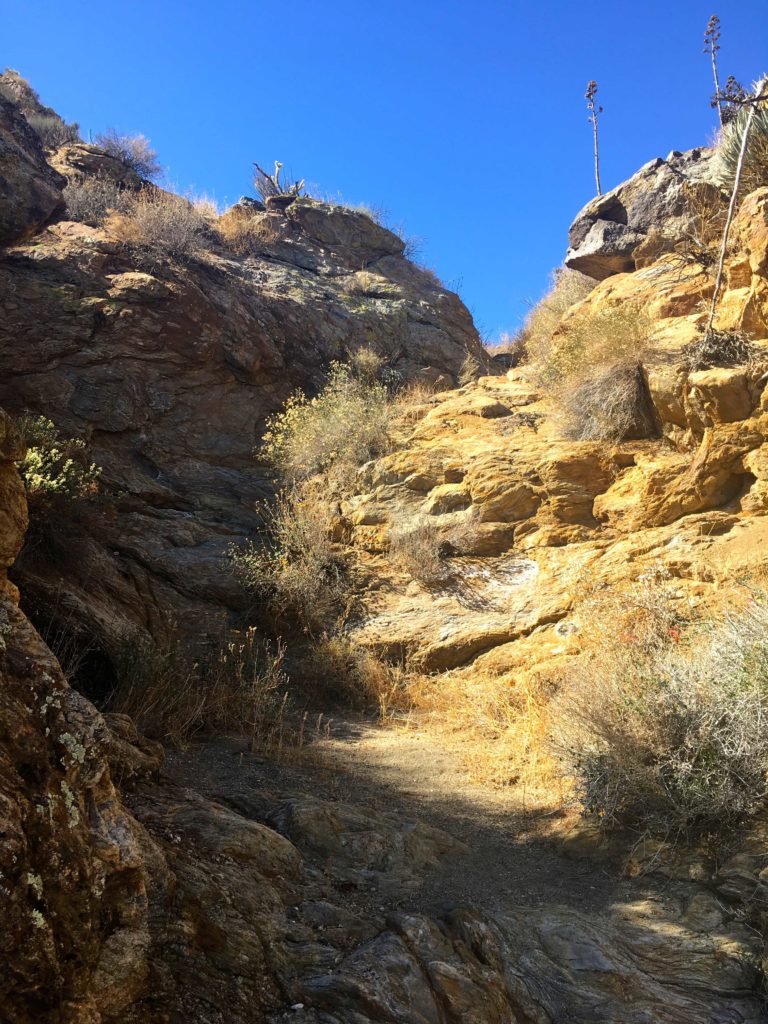 Once I reached a fork in the canyon, I had a decision to make. When I first did this peak I went straight up to the summit. But in looking over the topo map, I saw that if I stayed along the left fork, the grade was less but it did add a little bit of distance to actually reach the summit.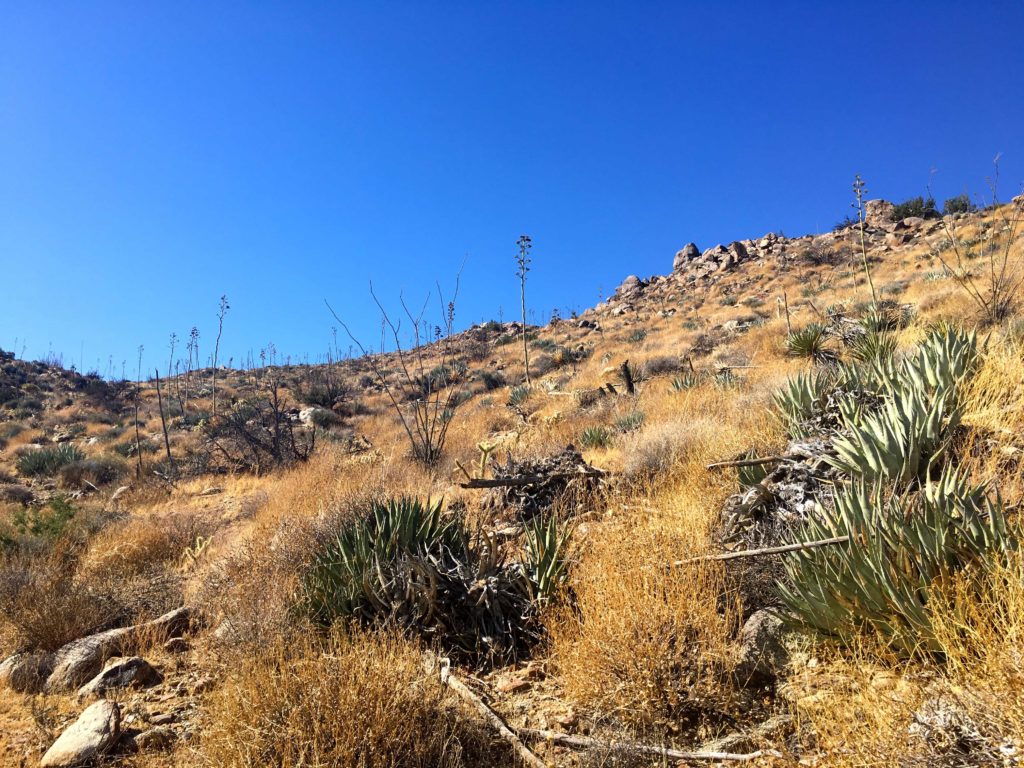 I decided to give it a shot. I did not stay in the canyon but saw a nice route along the north side that lead me up to the plateau before the summit. It was the right choice.
Upon reaching the summit, the register was in two on the ground. I could only find two pencils. Bummer. Sadly I did not have a replacement register on me. So if anyone might be headed up there, please take a new one and a plastic baggie.
I took a short break and enjoyed the views of Grapevine Mountain directly to the north, Granite to the southwest, and Whale to the southeast. Instead of returning the same way, I opted for the direct route, just to compare. While the descent wasn't bad, it did confirm my route up was the better choice.
Once back in the car, I decided against going for the fourth one (Ghost Mountain). It was warm enough to be bothersome, and I could tack it on to two other peaks I still need to summit again. All in all another great day! 14 peaks to go!
---
I am an avid peak bagger, sometimes backpacker, and former sea kayaker living in San Diego. In 2019, I became the third person to complete the San Diego 100 Peak Challenge. Not stopping with that accomplishment, I set my sights on the harder San Diego Sierra Club 100 Peak list, which I completed in 2021. In addition, I have conquered several Six-Pack of Peaks challenges (SoCal, San Diego, and Arizona-Winter). Beyond attempting the San Diego Sierra Club 100 Peak list a second time, I am looking forward to exploring new summits and new adventures across the southwest.