Decided to hike out to Raptor Ridge with my wife and dog. The parking lot had about 6 cars in it when we arrived. Rocky hopped out of the car ready to go!
We cruised along together making our way to the end of the flat section of the hike. Several groups of mountain bikers passed us. I usually have hiked this trail during the week and rarely see anyone, so it was nice to see it being used.
Anita and Rocky took a well-earned break while I began the climb up to the viewpoint. I had noticed some tenderness in my right foot after last week's hike, and I was starting to feel it again. Once at the viewpoint, I snapped a few photos and let Anita know I was making my way back. As I descended, I could feel the pain increase. Ugh.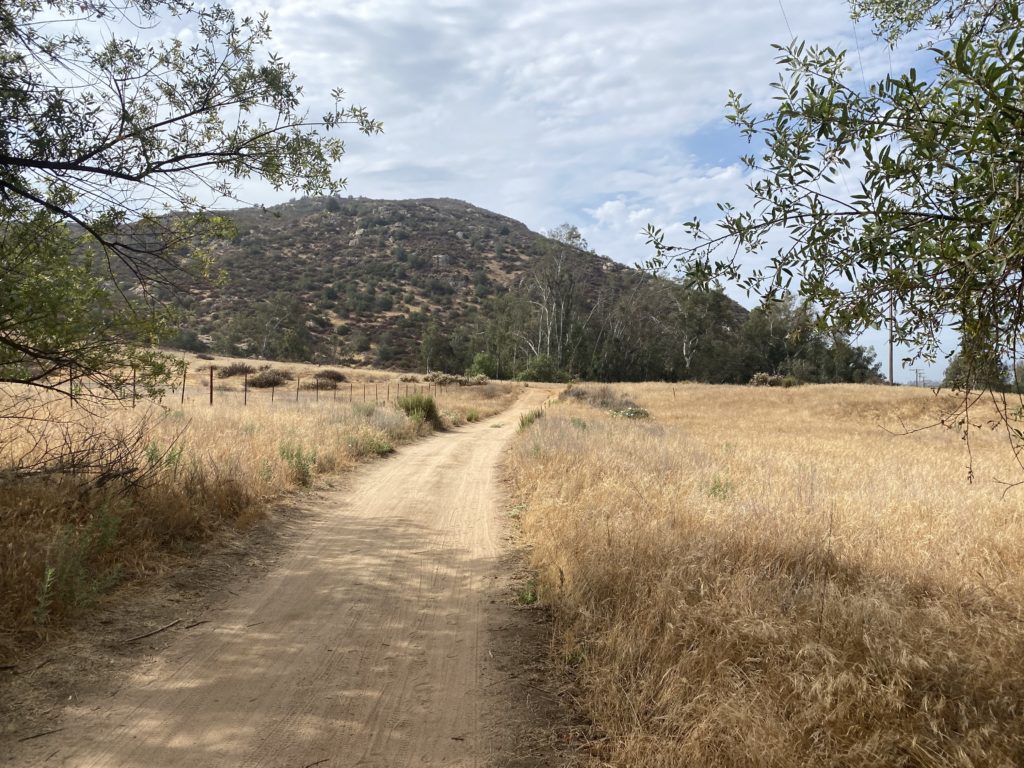 I made my way back along the trail, knowing that I was now looking at an extended break to let my plantar fasciitis recover. The question will be for how long? I caught up with Anita and Rocky as they were taking a break at the table near the junction with the Mule Hill Trail. Despite my foot, we all had a nice time on the trails. My final hike on this year's Coast to Crest Challenge is going to have to wait, along with my various other hiking adventures.
---
I am an avid peak bagger, sometimes backpacker, and former sea kayaker living in San Diego. In 2019, I became the third person to complete the San Diego 100 Peak Challenge. Not stopping with that accomplishment, I set my sights on the harder San Diego Sierra Club 100 Peak list, which I completed in 2021. In addition, I have conquered several Six-Pack of Peaks challenges (SoCal, San Diego, and Arizona-Winter). Beyond attempting the San Diego Sierra Club 100 Peak list a second time, I am looking forward to exploring new summits and new adventures across the southwest.