Peak Name: Black Mountain
Distance: 4.1 miles
Date: April 22, 2017
Summit: 1,554 feet
I can see this peak from my house. I have lost count the number of times I have trekked to the top of this peak.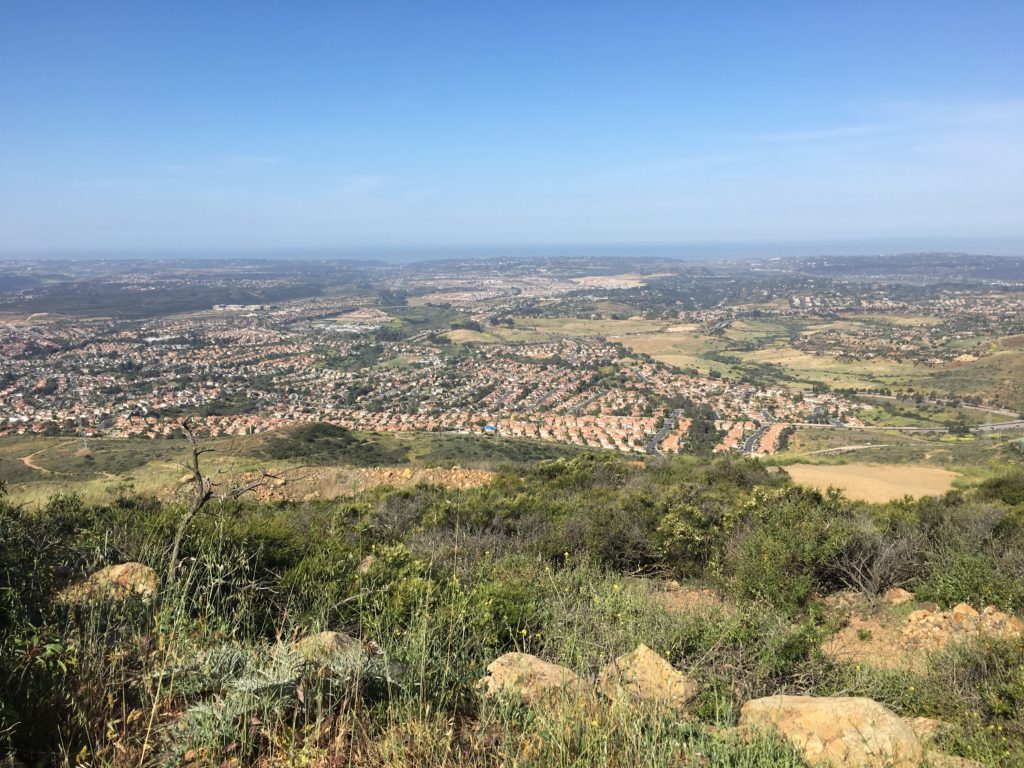 My two standard routes are either via the Nighthawk trail or via Miner's Ridge. Either route is nice, both eventually intersect the access road to the summit. Miner's Ridge is along the northeast side of the mountain so you can get some shade if you are hiking in the afternoon. The summit is home to a variety of communication towers, so the view is slightly obstructed. Regardless, it still offers a nice view of Carmel Valley and Del Mar to the west.