The second summit of the day was going to be Borrego Mountain West Butte. First, I drove back through Borrego Springs to Palm Canyon. I went out to the trailhead, as they were hiking the trail first. As I waited, I chatted with the volunteer for a bit, mostly about summiting Indianhead.
Soon, I spotted the Rabbi and his family coming down the trail. Once they were settled, we drove back to the turnout to the Slot. They parked the RV and piled into the Outback for the short ride to the trailhead. Once there, I pointed them in the direction of the Slot and I headed up the trail to the summit.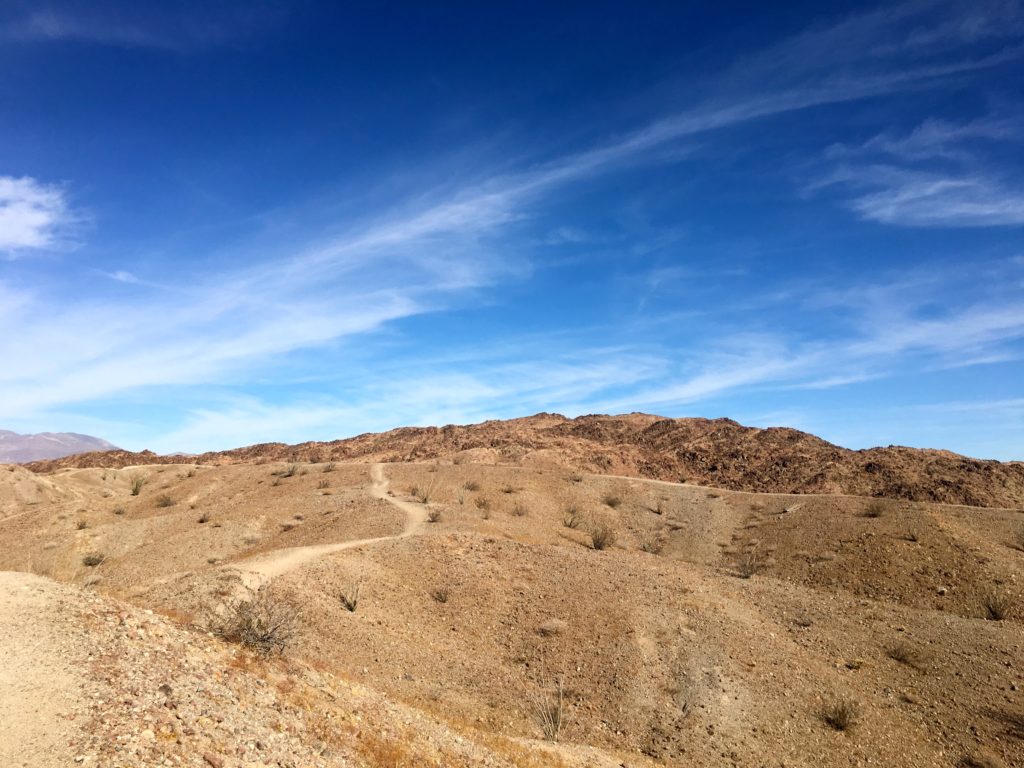 Unlike the scramble to the top of East Butte, the path to the top of West Butte was a well-worn trail. The summit was also a mostly flat butte. I looked for a register but found none. Knowing I had folks possibly waiting for me (I left them the keys), I headed back down.
As I got back to the car, they were enjoying their lunch after a wonderful time in the canyon. We piled back into the car and headed back to the road. I dropped them off as they were to continue their desert adventures, while I was off to hit my third peak, Sentenac Mountain.
---
I am an avid peak bagger, sometimes backpacker, and former sea kayaker living in San Diego. In 2019, I became the third person to complete the San Diego 100 Peak Challenge. Not stopping with that accomplishment, I set my sights on the harder San Diego Sierra Club 100 Peak list, which I completed in 2021. In addition, I have conquered several Six-Pack of Peaks challenges (SoCal, San Diego, and Arizona-Winter). Beyond attempting the San Diego Sierra Club 100 Peak list a second time, I am looking forward to exploring new summits and new adventures across the southwest.