Peak Name: Mt. Tule
Distance: 2.83 miles
Date: January 6, 2018
Summit: 4,625 feet
I decided to drive out and summit Mt. Tule. This peak sits just north of the small hamlet of Boulevard as part of the In Ko Pah mountain range. Since I needed to be back in San Diego by 9:30, I arrived at the trailhead just before sunrise, which I was rewarded with a gorgeous one.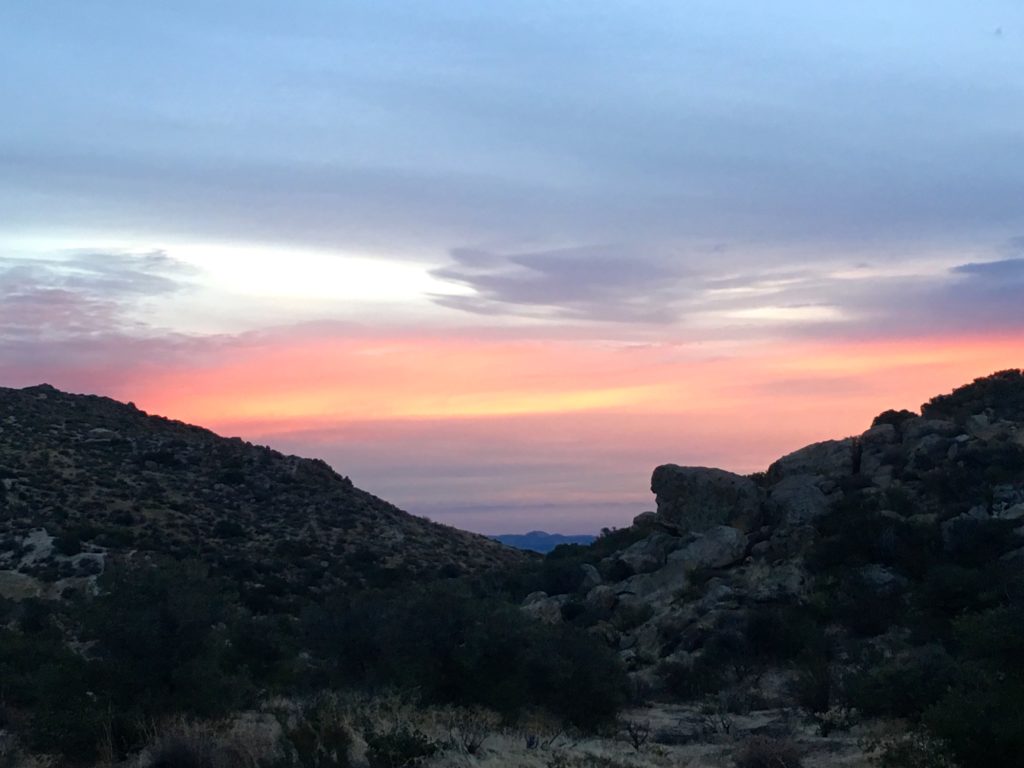 I followed a Jeep trail southward for a bit, debating if I should have kept driving to save some time. Soon, the road ended and a use trail began to work its way up to the summit.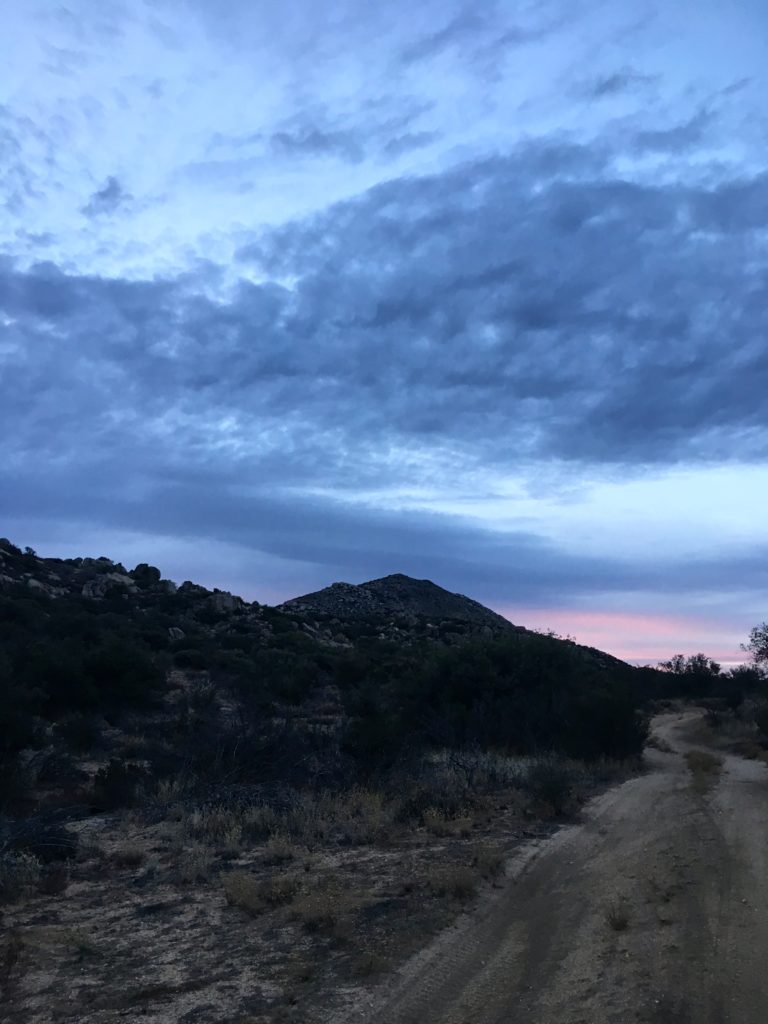 Once at the summit, the early morning light spread over the desert.

I found the register, and make sure you take the time to read some of the entries.
I worked my way back down quickly and back into town.