Peak Name: Bell Bluff
Distance: 6.87 miles
Date: January 7, 2018
Summit: 3,378 feet
Ted and I were back at it. Today's summit was Bell Bluff, located just a bit south of Alpine. We parked the car a bit away from the trailhead, as parking can be tight along the road. The trail passes better two homes before crossing the Sweetwater River. When we did the hike the riverbed was almost bone dry. However, the river bank was a bit steep, thankfully a rope was available for an assist.

As we crossed the sandy riverbed, we could not find the exit. We spent a good 20 minutes wandering looking for the trail. Finally we found it a bit further to the west. We followed what appeared to be an old Jeep trail for some time. Bell Bluff loomed before us in the distance.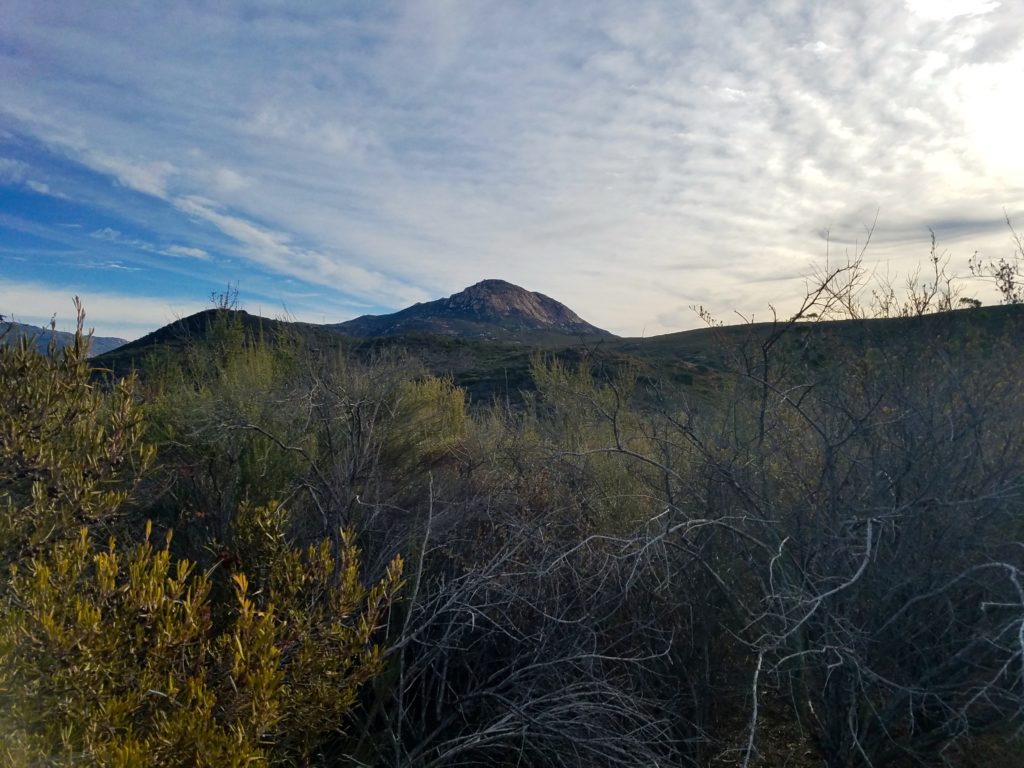 Then the double cairns marked the turnoff toward the summit. The gentleness of the previous miles was replaced by some 700 feet of gain over about a half-mile. Partway up we have to work our way up one Class 3 section.
The summit had its benchmark still intact, and a register safely stored in an all too familiar red can.
We could see the north side of Lawson, which we recently summited and Gaskill which still beckoned. Working our way back to the car, laughing for our earlier misadventures with the crossing…