Peak Name: Woodson Mountain
Distance: 7.5 miles / 4.1 miles
Date: October 16, 2011
Summit: 2,896 feet
Commonly known as the Potato Chip, is another very popular hike in San Diego. The number of cars along Highway 67 always amazes me. The improper gear people are wearing even more so. That said, it does afford some nice views of north county.
I did this summit back on October 16, 2011, from the Lake Poway side. This route is longer than the route starting on the 67, but not as steep. Unless you are a Poway resident, a small fee is required to park at the lake. Also, if you are wanting to summit before sunrise, this trailhead will not be officially open.
The trail is fairly straight-forward, fully exposed, so bring your water, hat and apply sunscreen.
Once at the top you can enjoy the Disneyland-like line to scramble over and stand atop the Potato Chip. I did this hike before the rise of social media, so there were only about 3 other hikers there when I summited.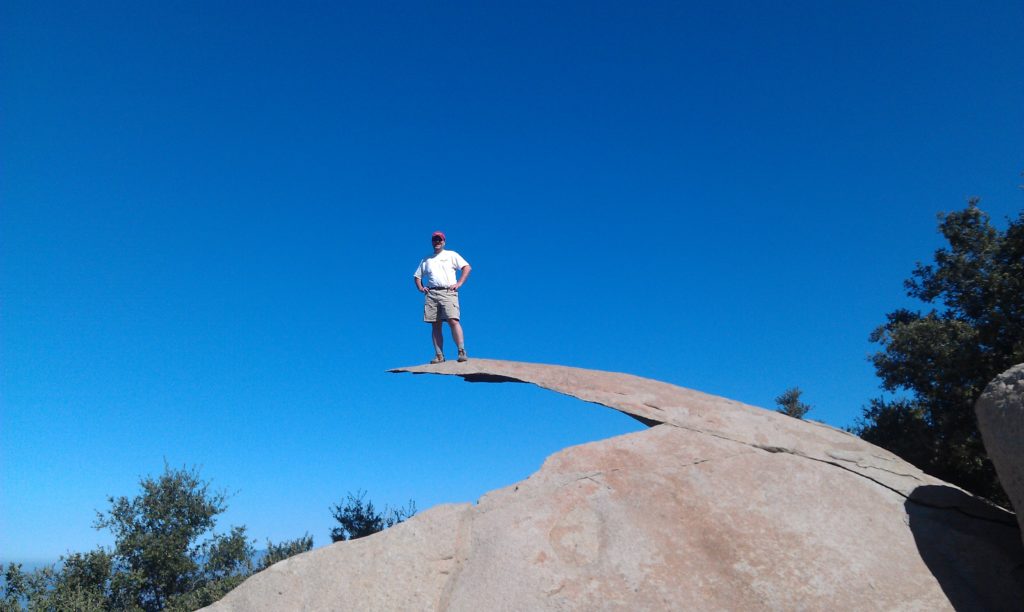 The actual summit is a bit past the Potato Chip near the towers.
I would recommend tackling this peak during the week to avoid the crowds.