Peak Name: Monserate Mountain
Distance: 4.3 miles
Date: September 4, 2017
Summit: 1,548 feet
This peak is near Fallbrook, just past where the 15 and 76 meet. The first time I attempted this summit, I turned back due to the heat. Although I started from the trailhead at 8 am, the thermometer was about 85°. The forecast had predicted for the heatwave to break overnight. They were wrong. About halfway up, I could feel the effects and opted to turn back. I grew up a Bakersfield and know how dangerous heat can be.
I return the following weekend and began hiking up the trail. This time the weather was mild and slightly overcast.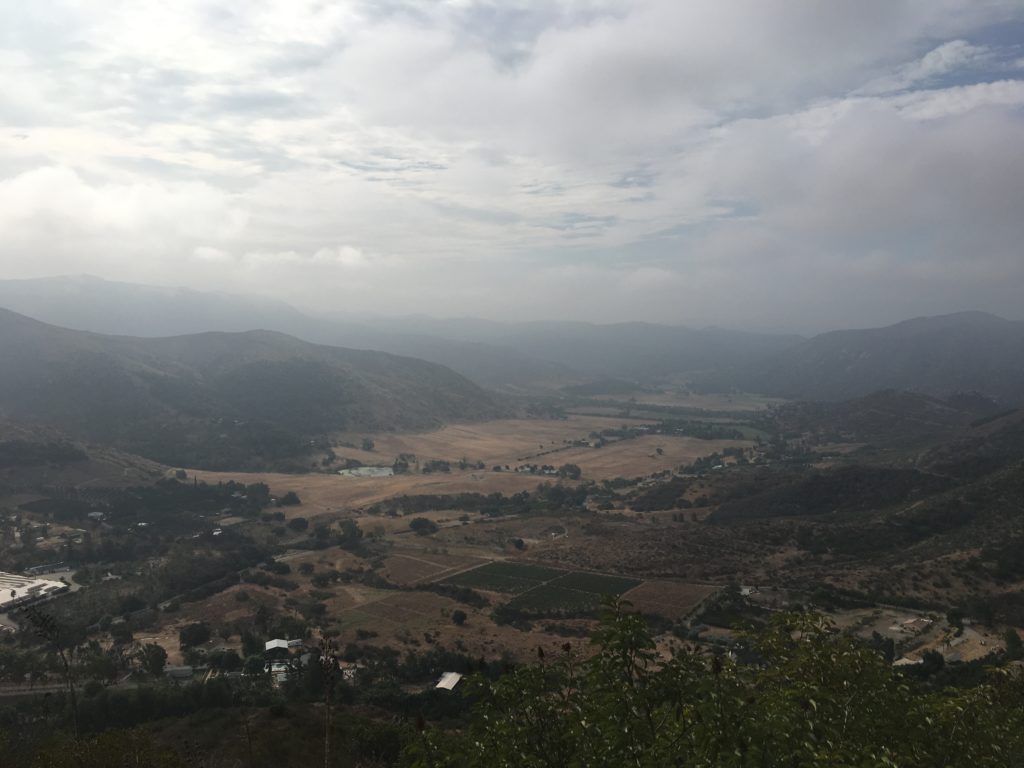 I opted to do the full loop, rather than a simple up and back. The trail itself is a wide fire road and is popular with the locals looking for exercise. The backside of the loop had few people on the trail. With the nearby housing that is being built nearby, I expect this trail will become more popular. The summit has had its benchmark replaced.