Known as the Half Dome of San Diego, this was a fun hike with Dave and Ted in tow. Located in the Pine Mountain Wilderness, we found one of the few parking spots and began our hike along a dirt road under the shade of coast live oaks. Once we reached the Espinosa trail, we began to slowly climb up toward the saddle between Los Pinos Mountain and Corte Madera.
Turning northward, we passed near the summit of Coulter Peak, working our way through the chaparral along a single-use trail. Eventually, the trail reaches the summit of Corte Madera.
We took a nice break, enjoying some snacks and the view. Corte Madera's dramatic south face plays host to a number of nesting birds of prey, including falcons, hawks, and golden eagles. These birds tend to nest during the late fall, winter, and early spring months. Cleveland National Forest has introduced seasonal closures along the mountain's sheer cliff. We did not spot anything flying while we rested.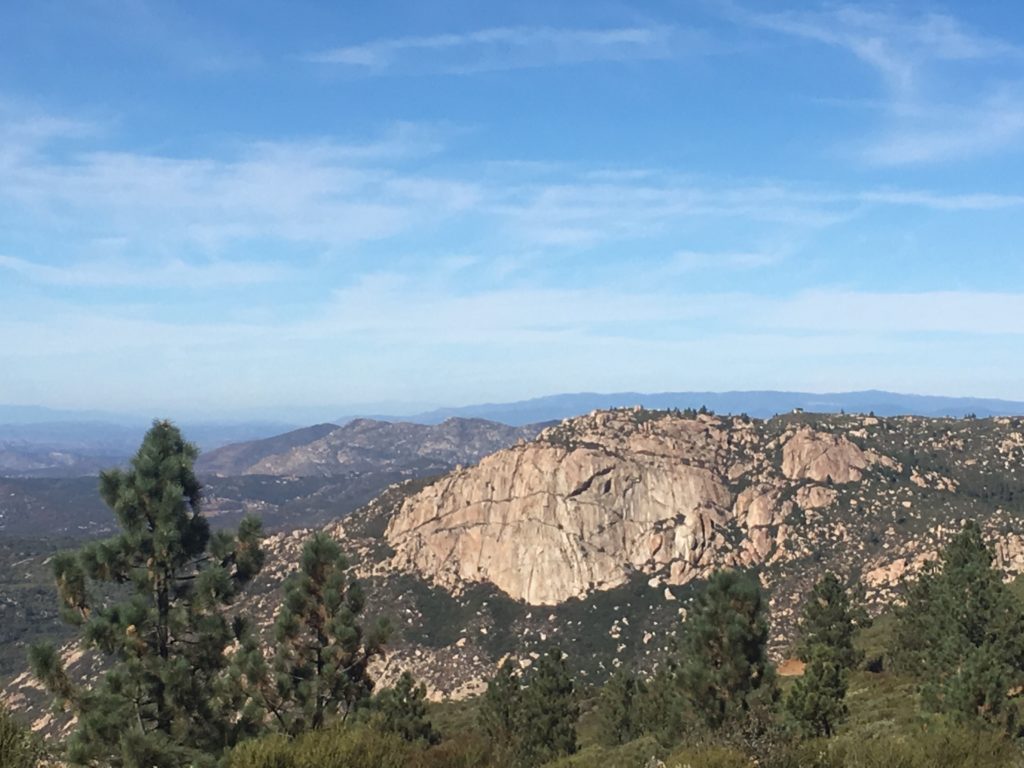 Returning back to the saddle, we considered adding in the extra miles and elevation to Los Pinos Lookout. But, we were tired and decided to save it for another day.
---
I am an avid peak bagger, sometimes backpacker, and former sea kayaker living in San Diego. In 2019, I became the third person to complete the San Diego 100 Peak Challenge. Not stopping with that accomplishment, I set my sights on the harder San Diego Sierra Club 100 Peak list, which I completed in 2021. In addition, I have conquered several Six-Pack of Peaks challenges (SoCal, San Diego, and Arizona-Winter). Beyond attempting the San Diego Sierra Club 100 Peak list a second time, I am looking forward to exploring new summits and new adventures across the southwest.